Administration :Number of Applicants

There is no limit to the number of students enrolled in our online courses, but due to adjustments in class size and subject matter, we may not be able to accommodate you immediately at the time of your request. In this case, please understand that we are currently responding to other inquiries, and we will respond to your request at our earliest available opportunity. We thank you for your patience and understanding.
Admission Requirements
Students who apply for admission to the Advanced Class and PBL Class are required to take a test to determine their English proficiency.

■ Traditional Course: The Advanced Class is open for kindergarten through senior high school students, as well as university students and adults. Students will be placed into classes matching their English skills. Classes for students and adults will be held separately. The elective classes are open to students of all ages.
■ Alternative Course: The PBL Class is open to students between the 4th grade of elementary school and the 3rd grade of senior high school. Some level of English proficiency is required.
Please be noted that you must be of at least 18 years of age to obtain a diploma in the Advanced Class through the Traditional or Alternative courses.
The age comparison chart of Japan and the U.S.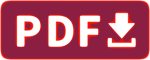 Enrollment
"Advanced Class" of Traditional Courses
Enrollment is generally in April and September, but we do accept transfer requests at any time, so please contact us for details.
"PBL Class" of Alternative Courses
Enrollment is generally in April and September, but we do accept transfer requests at any time, so please contact us for details.
"Elective Class" in Traditional Course
Available at any time.
High School Transferred Students

If you have attended a high school in your country of origin that is equivalent to a high school in Japan, you can transfer your period of enrollment and course credits earned through your institution by submitting your official transcripts and graduation certificates to us for evaluation. Please send us a completed recommendation form as well.
The Recommendation form can be found by contacting us at the Application Forms email address.
Please send all completed forms to: office1@w-arrows.com 
Flow from Enrollment to Class

■[Participation in information seminar and school tour] Please Contact Us for more information.
■[Application for admission] If you are applying for admission to an Advanced Class or an elective class, please send us your completed application form and contact information by e-mail. If you are a transfer student, please send us a recommendation form as well.  Click the link for the Application Forms
 All completed application forms should be sent to: office1@w-arrows.com
■[Notification by e-mail] You will be notified by email that your grade is a Pass or fail.
■ Take an English proficiency test if necessary. 
■[Payment]Payments are accepted by bank transfer only.
■[Notification by e-mail] You will receive email notifications related to class,ZOOM ID,ets.
■[Start of class] Please check the Schedule for the start time and dates of classes.
Tuition chart
Tuition chart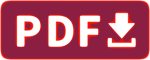 Mizzou Academy
Mizzou Academy requires 24 credits for graduation certification, or 25 credits if you wish to continue on to college. Each subject is worth 0.5 credits per semester, or 1 credit if taken over 2 semesters (full year).
Centric Learning Academy
Centric Learning Academy requires 22 credits for graduation. 0.5 per subject per semester, 1 credit per full year (two semesters). Please also refer to the PBL curriculum.
For students who have attended junior high school inside or outside of Japan, it is not necessary to obtain all the credits. Some of the credits earned at your junior high school will be recognized by our institution. If you have not attended a middle school or you attended a high school other than WAIS, you can obtain a high school diploma by completing the credits listed above.
※Each school has a different calculation policy for credits.
Special Courses
For more information about high schools in Japan that are affiliated with WAIS, please contact us through the inquiry form on our website.
School Brochure